Security Check
2010, Durational Intervention with actors costumes and props;
Security Guards: Kevin Fisher, Anna McGrath and Katalin Horvath.
Metal Detector: MDF, bike lights, door mat, wireless doorbell.

Entrance of the National College of Art and Design, Dublin.
9th of the 11th 2010.

Actors were given the instruction to interrogate and search every person passing through the college entrance for the duration of the work.

In preparation, a replica of the NCAD website was created containing a warning to students to "carry their Student ID at all times and comply with checks and screenings."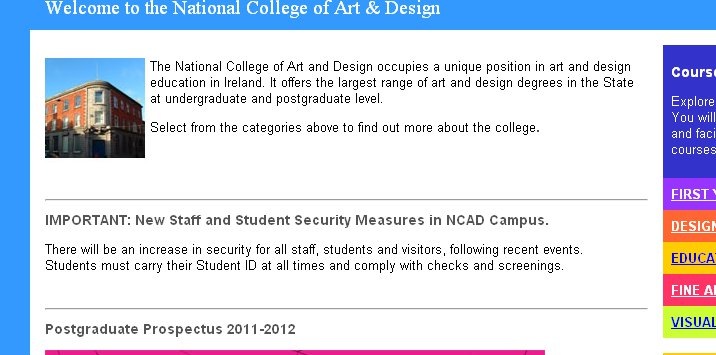 Classmates were asked secretly to initiate a debate responding to this on the Student Union Facebook page circulating links to the dummy website.


The work was completed that evening, by the exhibition of the MDF metal detector with an embedded video monitor displaying documentation of the intervention.